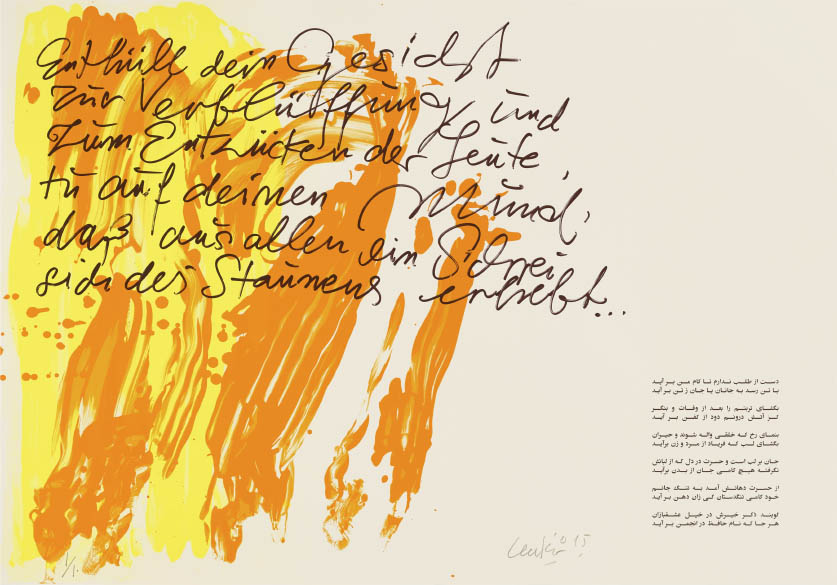 I will not stop searching until my wish is obeyed: Either
My body reaches the beloved or my soul leaves my body.
Open my grave after my death and see how
The smoke of the fire within me rises from my shroud.
Show your face so people be amazed and astonished.
Open your lips, so that men and women cry out loud.
I have my soul on my lips and regret in my heart lest
My soul should leave my body before my wish is granted.
Hoping to be refreshed by your face in the garden,
The breeze comes and keeps moving around the chaman.
Wherever Hafes's name comes up in an assembly,
The crowd of lovers pronounces it with admiration.