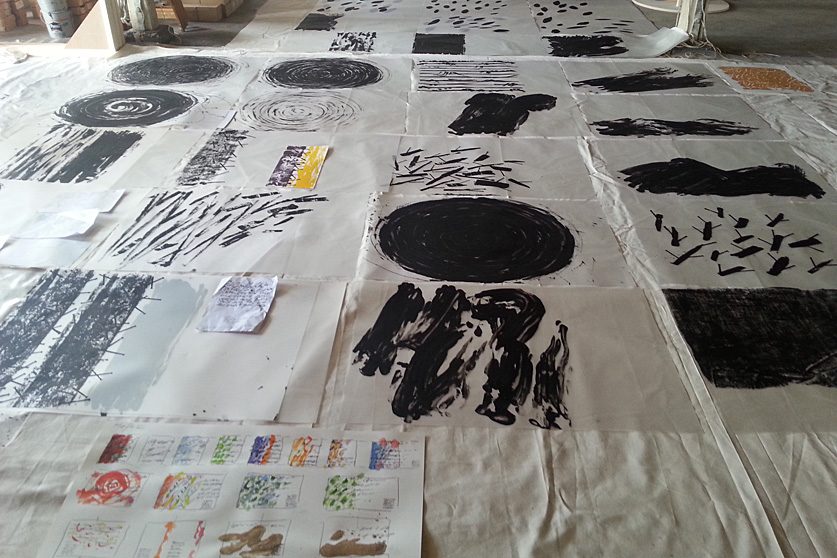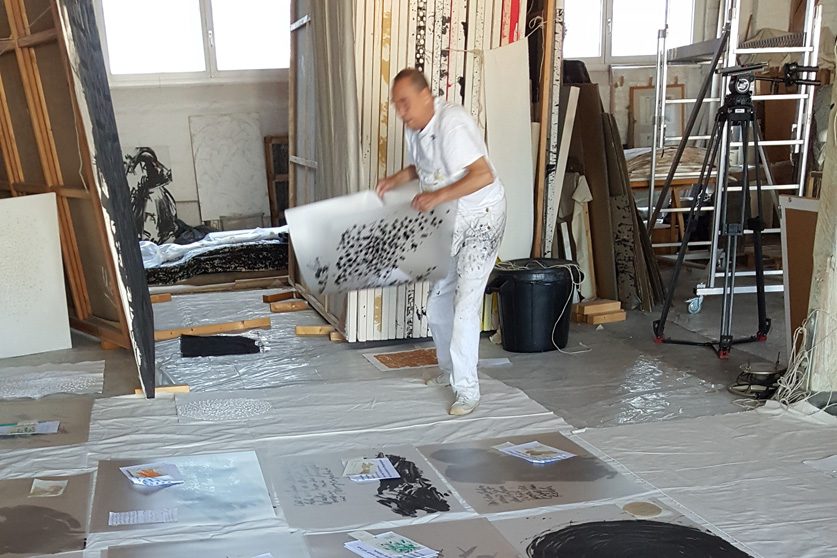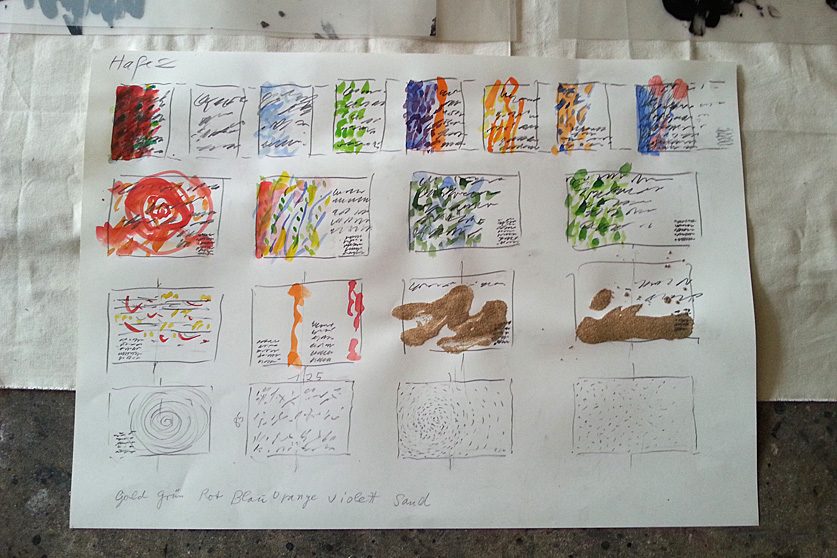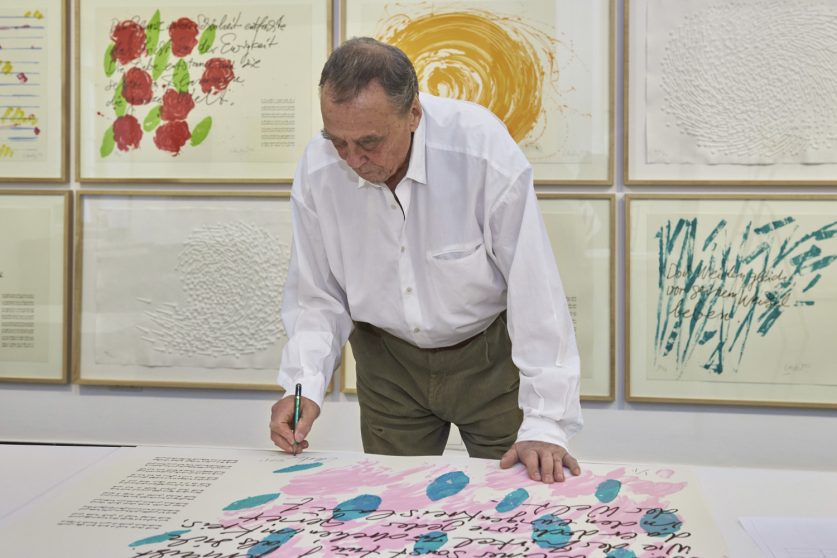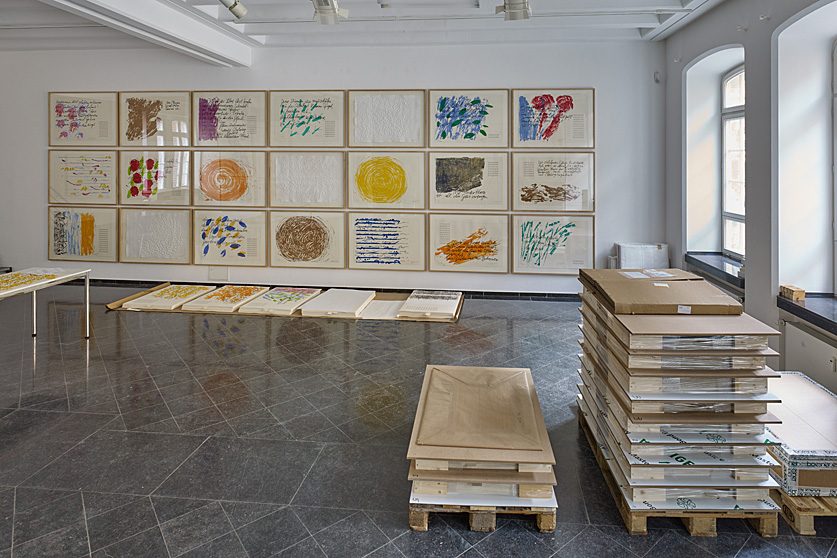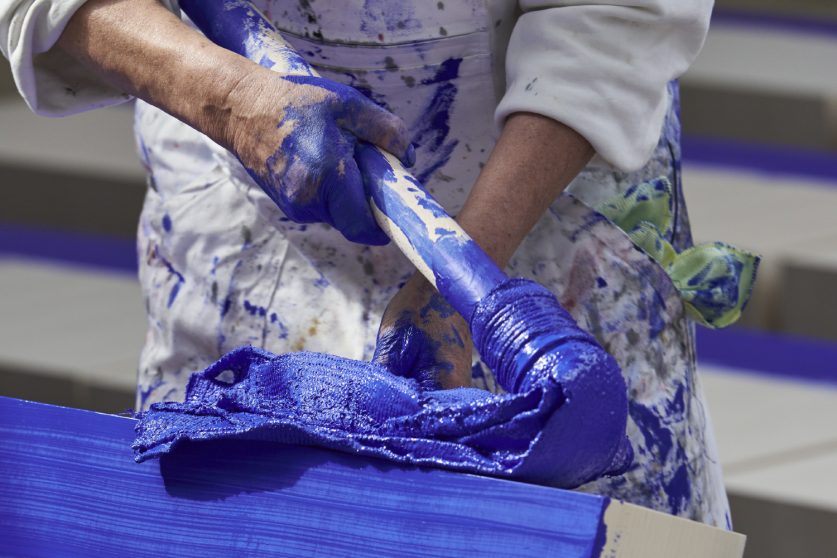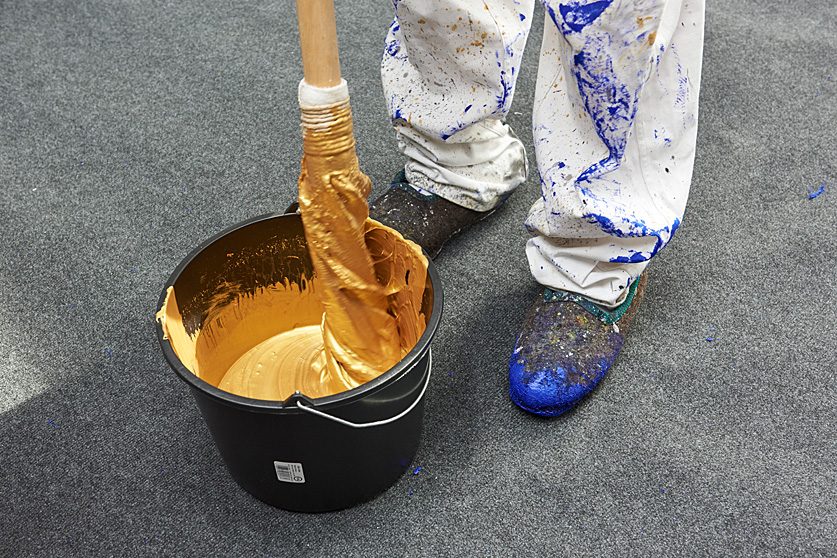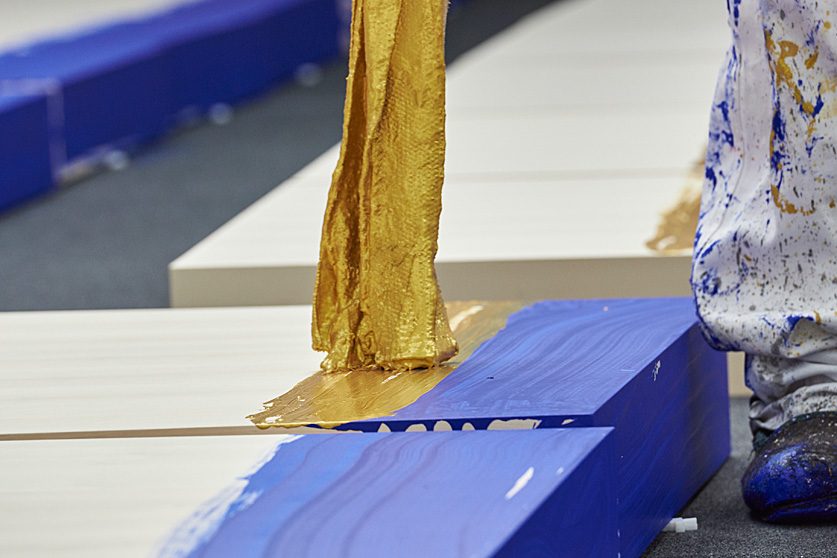 Düsseldorf
---
For Günther Uecker his hometown Düsseldorf was his creative retreat during the work on the piece of art "Homage to Hafez" between 2013 and 2016. His atelier in Düsseldorf's Medienhafen offered him enough free space to bring that complex conceptual work to life.
For Uecker, script represents the very basis of human expression. Also in the work cycle "Homage to Hafez" it is paramount. Complete ghazals from Hafez' diwan in Persian and quotations in German, picked and implemented by the artist in handwriting, adorn the sheets and underline the artist's main concern to bring Persian and German culture closer together through art. To express his attachment to Iran even more, Uecker has numbered 10 portfolio works in Persian. The others are numbered in Arabic and Roman.
The overall 42 screen, relief and sand prints are protected by a specially manufactured wooden cassette. Its golden and ultramarine paint symbolises the Persian Gulf and its gold shimmering coast over which blows the easterly wind.